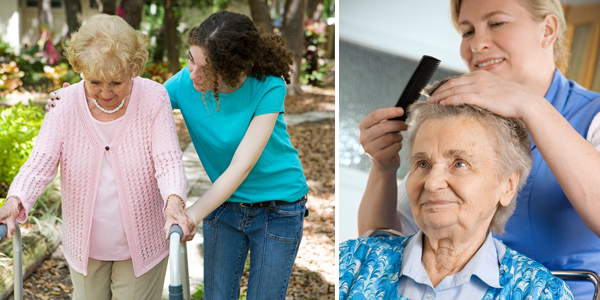 Personal Services
Designed to assist your loved one with daily living routines. Our care providers are trained to provide these services with the dignity and respect of the individual in mind. These services include: washing, dressing and grooming, continence care, oral and personal hygiene, range of motion encouragement, motivation to exercise, transfer and ambulatory assistance, and medication reminders.
Toileting and Incontinence
Maintaining a senior's dignity is very important. Our carer's understand how it may be uncomfortable to need assistance with toileting or incontinence. A high degree of compassion and concern about making sure client's dignity is maintained.
Bathing and hygiene
Being clean and having a more attractive appearance can give senior's a new outlook and help decrease depression. Maintaining a client's physical wellbeing can often have an impact on their mental wellbein
Homemaking
Sometimes a little help is needed in order to remain living independently. Our caregivers offer that help through: Meal planning and preparation, light housekeeping and chores, laundry and linen care, plant, and pet care.
Transportation
Perhaps it is not safe for your loved one to drive anymore. Help is available for: Grocery shopping and errands, medical appointments, social events.  Transportation is a key element of our service that allows clients to maintain their independence and social contacts.  Care at home doesn't have to mean staying at home!
Companionship
We all need someone to talk to. Our caregivers offer not only the services needed to help with daily living, but they provide companionship through a friendly smile, encouraging words and a gentle helping hand.  Caregivers will help you write letters, holiday or event cards, play games, or simply provide a comforting atmosphere to reminisce.
Respite Care
Caring full time for someone in the home can physically and emotionally demanding. Our service enables the carer to take a break from their important but taxing role.